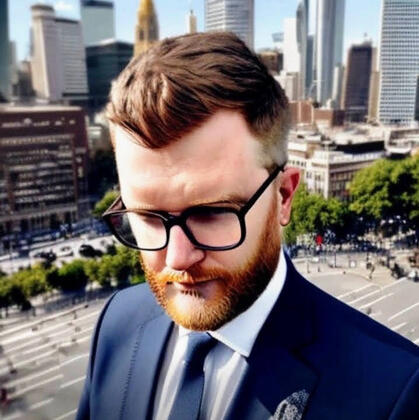 Rob McDowall
EUCCTI Rapporteur
Member of the Equality Council
Chairperson, Welfare Scotland
Member, Social Security and
Poverty Panel
Member, Scottish Parliament
Cross Party Group on Chronic
Pain
Top 100 Online Influencers; LGBT Advocates Rainbow Powerlist, #83 Global Pride Power List 2016, nominated for National Diversity Award 2017, 2018 and 2019 (Positive LGBT Role Model) and shortlisted for inugural Scottish Diversity Award 2017
Rob McDowall is a thirty-four year old equality and human rights advocate from Glasgow in Scotland. McDowall has campaigned and lobbied on a range of equality and human rights cases over the last 17 years and has contributed to a number of publications including the Huffington Post, Gaystarnews, The Metro, EHR, Commonspace and AnyVoices.

Over the years, Rob has provided representation and support to vulnerable LGBT asylum seekers and has been 'highly critical of government attempts to deport LGBT asylum seekers with the advice that they return home and 'live discreetly'.

In 2008 Rob petitioned the Scottish Parliament to challenge the outright ban on men who have sex with men from donating blood. In 2009 Rob led the LGBT Network which petitioned the Scottish Parliament to deliver marriage equality within Scotland.

In addition to working with Strathclyde and Tayside Police in order to improve equality training for police officers and frontline support staff; Rob has worked with the Scottish Court Service at Glasgow Sheriff Court to improve staff awareness of accessibility for disabled people and publicise the assisted hearing technology available within the busiest criminal court in Europe. Lately Rob has been a member of a Scottish Government core group which helped write the charter underpinning the work of the new Social Security agency in Scotland. His current involvement includes membership of the group writing the measurement framework by which the new social security agency will have its work and impact assessed.

Rob lives with a number of life limiting conditions including chronic pain, crohns disease, depression, chronic pancreatic dysfunction and M.E. He is a outspoken advocate for the legalisation of cannabis for use in chronic pain and terminal illness.
Current Memberships
Committee on the Rights of Refugees and Migrants
Inclusion Scotland
Poverty and Social Security Policy Panel (Panel Member)
Scotland Against Criminalising Communities
Disability Equality Scotland
Scottish Parliament Cross-Party Group on Chronic Pain
Scottish Parliament Cross-Party Group on End of Life Choices
Support In Mind Scotland
The Health and Social Care Alliance Scotland (ALLIANCE)
Scottish Drugs Forum
Good Life, Good Death, Good Grief Alliance
Political Membership(s)
Member of the Scottish National Party
Member of Plaid Cymru, The Party of Wales
Registered Interest In Real Property and Real Estate
None
Property In Trust For Individual Benefit
None
These images can be used with prior agreement.
Please do not send me abuse or spam. As much as I like a
debate, I will report abusive messages and/or share them
via Twitter for everyone to see. Don't lower the tone.